VOLUNTEER TO HELP BEAVERS AROUND EASTERN OREGON
Throughout eastern Oregon volunteer to help beaver recovery working with local restoration agencies to kickstart stream processes and create the conditions that beavers need. There's a lot of work to be done and hands-on, hard-working volunteers can really help make a difference!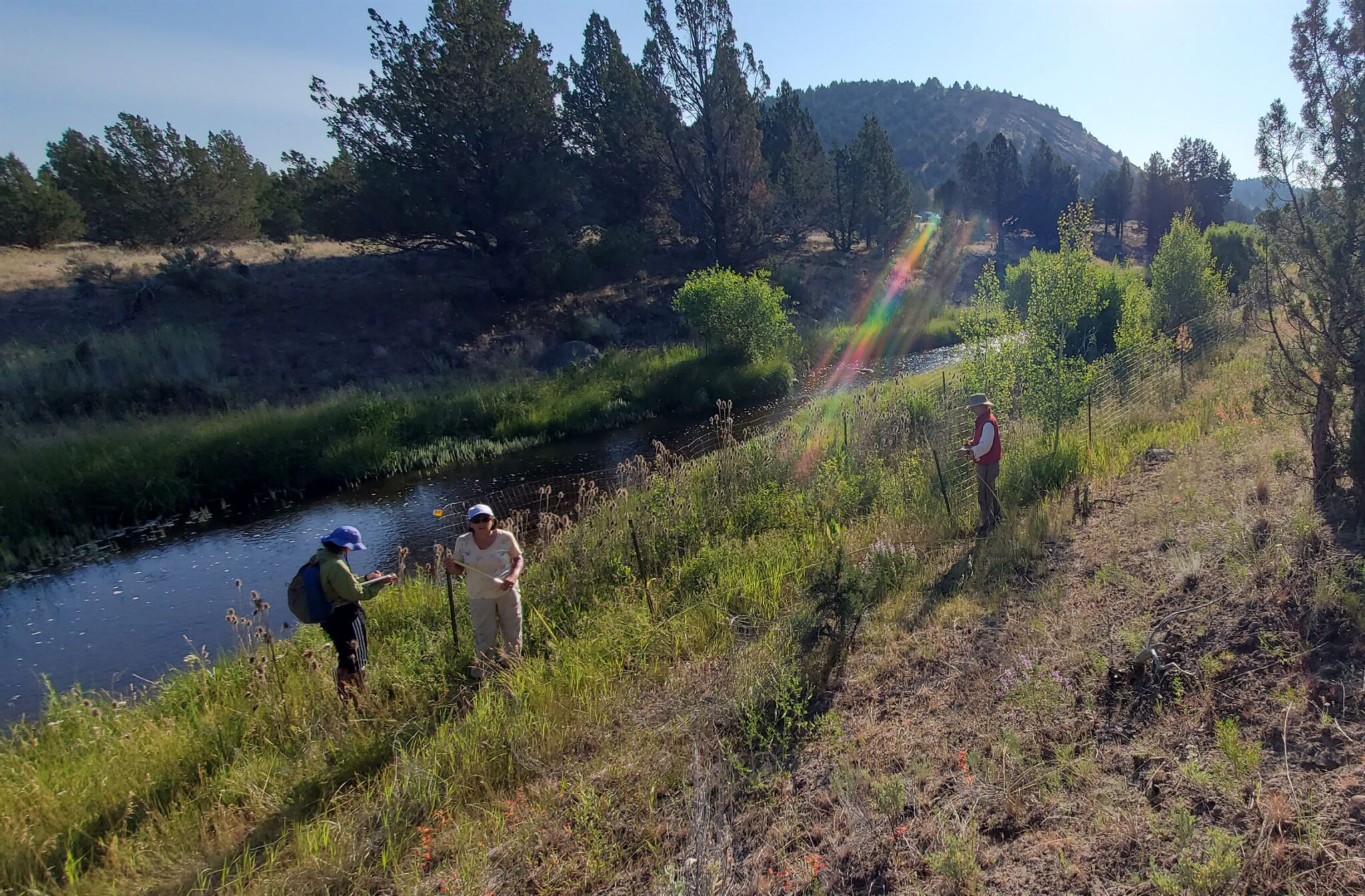 VOLUNTEER OPPORTUNITIES THIS FALL 2023
Want to get your hands on habitat making a difference for beavers and habitat restoration? Bring your interest in beavers, native wildlife and making a difference to an eastern Oregon volunteer crew, creating habitat for beavers and other native wildlife.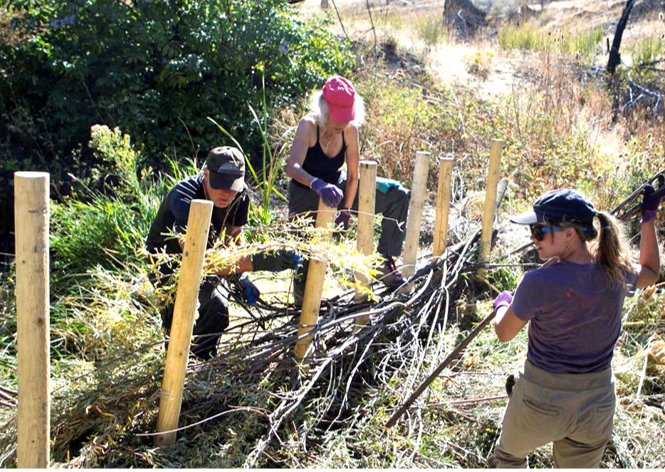 POST, OREGON BUILDING BEAVER DAM ANALOGUES (BDA'S)
October 21 and October 27, 2023
Help establish BeaverHOODs this Fall 2023 by joining a volunteer crew with the Crooked River Watershed Council.
Two hundred years ago beavers numbered in the thousands in this watershed, when 1823-1841 Hudson Bay Company and British trappers moved through to create a Fur Desert - a dead zone that would discourage Americans from settling into the Oregon Territories.  Help beaver recovery by expanding beaver habitat, creating the conditions that beavers need to succeed.
BDA crew work will include: harvesting and transporting willow sticks, weaving willow sticks into posts in the stream, hauling buckets of organic fill behind the new structures.
These completed BDA structures will help to reengage the floodplain, improve vegetation diversity and support beaver food establishment.
Interested to help beavers in your eastern Oregon community?