HABITAT PLANTING - SPRING 2022
In coordination with Redmond Area Parks and Recreation, Western Beavers habitat volunteers planted 175 plant starts - "sticks" - of black cottonwood, willows and dogwood trees.
It's our hope that this project will provide increased habitat for both birds and nearby beavers while also allowing our State's animal – Castor canadensis – to continue to provide ecosystem benefits to flora and fuana along this stretch of the Deschutes River.
Contact us at reese@westernbeavers.org for more information.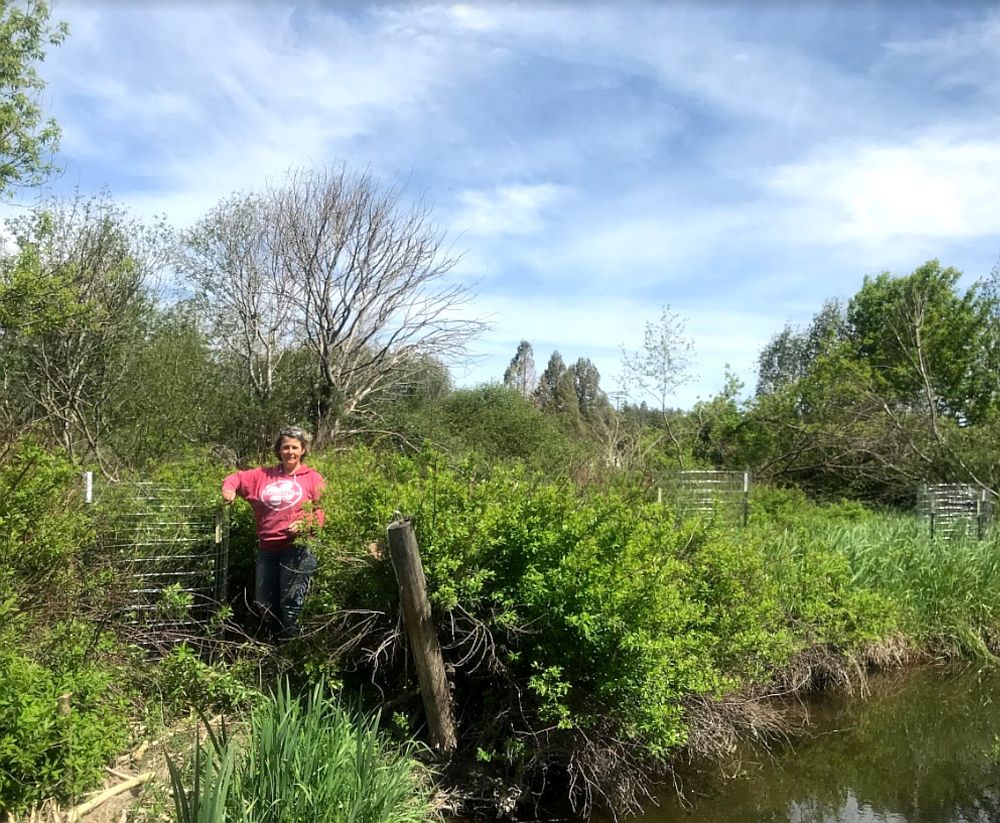 Fast-growing cottonwood starts replace trees felled by beaver, will provide shade coverage and wildlife habitat along this slough.